5 min read
Struggling to Find Operators and Technicians for Your Assembly Line? Consider These Screwdriving Automation Tips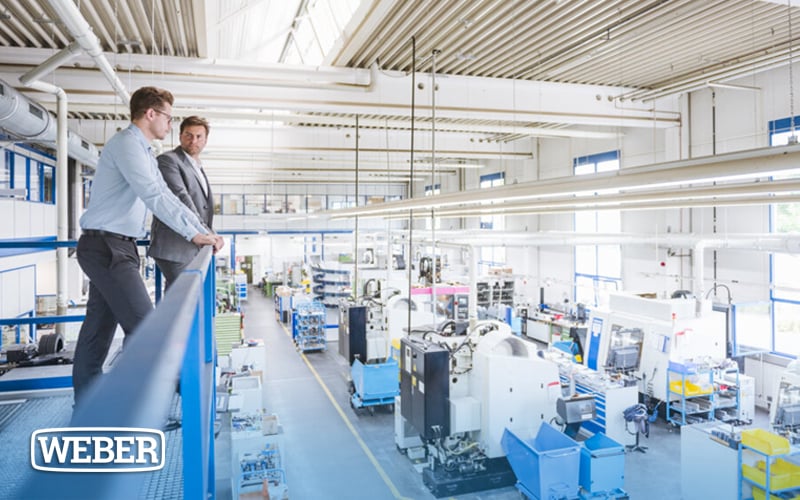 Where have all the operators and technicians gone?
It's a valid question. The U.S. manufacturing industry is booming with sectors like computer, electric, and electronic assembly leading the way. But, findings from the Census Bureau show that although manufacturing construction spending is at an all-time high, employment numbers aren't keeping pace with job demand.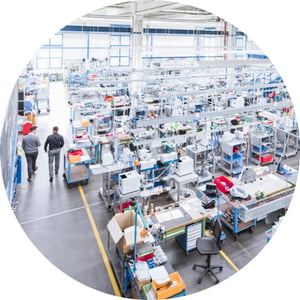 New factories and production facilities are coming online, but the resources that most firms are desperate to find are human operators and qualified technicians. Why these job openings are going unfulfilled is the subject of multiple investigations, from the U.S. Chamber of Commerce to the Bureau of Labor Statistics. For manufacturers, knowing the cause isn't nearly as important as finding a cure.
Automated Manufacturing delivers the best ROI when dealing with labor shortages. Automation technologies are enabling companies to maintain product quality, scale up production capacity, and continue to thrive under these economic conditions. If your assembly line depends on the fast, accurate, and consistent driving of fasteners into assemblies, then consider these 4 tips for a smoother journey to screwdriving automation.
4 Tips for Automating Complex Screwdriving Assembly Operations
Screwdriving operations are complex assembly tasks. The angle, torque, and depth of screws determine the clamp load of the assembly, and depending on the type of product, will affect the quality of the part, especially if these processes are done manually.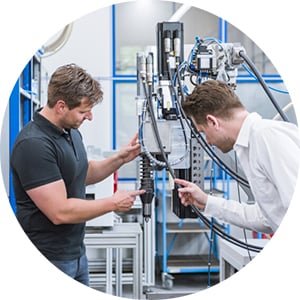 With trained human operators, spotting a problem is easier although maintaining consistent quality and repeatability could be a challenge. This risk increases when you have a high percentage of labor turnover, and are required to frequently place new operators on the line to meet production demand.
Automated Screwdriving mitigates most of these risks while also reducing your labor dependency. Automated screwdriving and feeding systems allow you to configure a solution that reduces cycle times, maximizes availability, and ensures part-to-part repeatability.
Transitioning to an automated process will require analyzing your production methods, identifying areas you would like to automate, and validating any solution to ensure it provides the capabilities you need in your assembly operation. Here are four tips to keep in mind when selecting an automated screwdriving system.
Revisit the Part Design and Fastener Selection
Some part designs and screw types make automation easier. While there likely is a customized solution that could accommodate most part geometries or fastener types, sometimes making changes to the part (or selecting a different screw profile) provides a better ROI than building a non-standard system to suit the current design.
Making small changes to the screw's placement or fastener type can go a long way in reducing the investment cost required for automation. Similarly, if the part's shape has defined edges, flat surfaces, and identifiable features, it makes it easier to fixture the part and locate the correct driving positions. By revisiting the part design and fastener selection, you can determine if your current process is suitable for automated screwdriving operations.
Determine the Most Efficient Sequence of Operations
Production sequencing plays a vital role in manufacturing process efficiency. Screwdriving and feeding operations may determine the indexing pace you can achieve with automation.
In situations where you use screwdrivers along with riveters or adhesive guns to complete an assembly, finding the right sequence of processing can avoid situations where one task clashes with another, or where two fastening solutions create quality issues when moving to an automated solution. To determine the best sequence of operations, differentiate between chemical and mechanical fastening processes and develop a solution that accommodates both, without affecting quality or limiting productivity.
Factor In Quality Assurance Procedures in the Process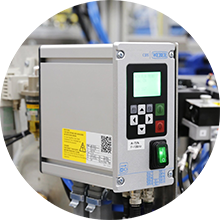 When validating completed parts with manual checks and inspections, you should consider factoring in these process controls with the automated screwdriving solution. This also applies to optimizing the production sequencing, where upstream and downstream processes could affect the cycle time for each part.
Quality assurance procedures in automated screwdriving could include process controllers that gather data about each driving event. This provides real-time joint information but also gives you insight into areas where part-to-part inconsistencies are causing higher reject rates than what's acceptable. With automated process measurements, you are able to error-proof your assembly operation and feed the data into your manufacturing execution system for improved control and quality.
Utilize Proven Automated Screwdriving Technologies
Any investment into an automated screwdriving system is only worthwhile if it provides you with the maximum amount of uptime possible. Rugged, robust, and adaptable designs ensure that you can keep feeding and driving for longer, only stopping when it's time to service or maintain the system.
Proven automated screwdriving and feeding technologies will have quick-change tooling, standardized spares, and durable components along with knowledgeable support staff who guide you through the selection, configuration, implementation, and startup of the solution. Ensure you choose a system that comes with excellent service and support credentials.
Tipping the Scales Towards Productivity with Automated Screwdriving Solutions from WEBER
When choosing an automated screwdriving and feeding system to fill the gap of your labor shortages, you need a solution that exceeds your expectations. Everything from the driver and spindle selection to the feeding mechanism will have an impact on your overall productivity. WEBER uses industry-leading designs that ensure the shortest cycle times, deliver the highest reliability, and maintain precise process control throughout your screwdriving applications.
With an automated screwdriving system from WEBER, you can scale your assembly operations and reduce your labor dependency.
If you'd like more screwdriving automation tips, get in touch with one of our engineers or download our latest eBook here.