Products > Handheld Screwdrivers
DC Electric Screwdriver HSE
Electric handheld screwdriver with automatic feed system
The WEBER HSE handheld system features the flexibility that WEBER is famous for. This device allows the use of any DC electric or DC torque and angle system to be fitted to the back of this hand held device. The fast self advancing automatic bit stroke device allows the fastest installation in the business. When the start button on the handpiece is depressed the self advancing bit starts to move forward out of the jaws to expose the bit and fastener while simultaneously starting the DC tools rotation. As the bit and fastener become exposed this allows the operator much greater visibility and creates a greater clearance from the parts automatically. After completion of the cycle, the next screw is already loaded into the handpiece and the system goes into a Bitlock position which prevents the fastener falling back up inside the system and holding the tip positively exposed for good operator targeting. The ease of use and extremely rugged construction can only add to the legendary Weber reputation of reliability.
Customization is performed on most systems to ensure the utmost functionality for each fastener size and style. The single inlet air supply is far superior to competitor products, which require multiple hoses and sensor wire to achieve the same motions. This device is fitted with a start button proximity sensor to provide input to a PLC for accurate "on demand" control. There are also several variations of jaw design available on this product to facilitate the easiest access to difficult applications.
Although this system was designed to allow DC electric tools to be used it can work equally well with your choice of pneumatic screwdriver also. Please contact us for more technical information and pricing on a system for your needs.
Extendable with display panel
If the handheld screwdriver HSE is equipped with an electric drive, the results of the assembly processes can be displayed, for example, by the screwdriving process controller C30S on a touch screen and output via an interface. The HSE provides for fatigue-free working and has quick-release locks for tool-free bit change.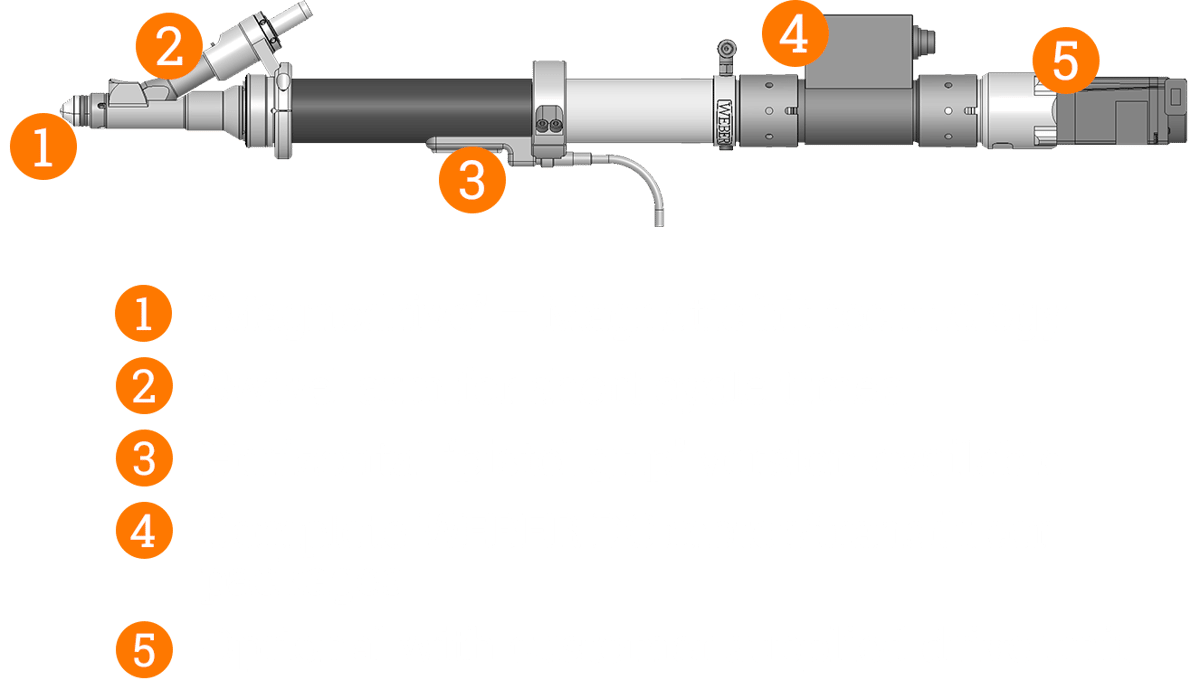 • Complete WEBER DC motor/transducer packages
• Optional with customer supplied drive unit
• Automatic feed system
• Integrated bit stroke
• Quick disconnect nose piece for fast bit change
• "Magnodrive" – Magnetic bit technology
• ESD safe option
• Horizontal "pistol grip" version available
• 'Feed While You Drive'