Products > Control Systems
Touch Screen Function Controller CU30
PLC for handheld and fixtured screwdriving systems
The CU30 is used as a sequence controller for handheld and fixtured screwdriving systems. The feeding of fasteners is controlled also via the CU30. Its extensibility provides for high performance; a dedicated flexible PLC and pneumatic system are integrated. The CU30 allows you to control almost all screwdriving systems, feed systems, press-fitting and insertion systems. Profibus, ProfiNet and Digital IO can be used as bus systems.
Integrated sorter vibration control
WEBER integrates a sorter vibration control on the CU30 for frequency and amplitude control of the feeding unit. The compact sequence control is available either with 3-, 5-, or 7-fold valve bank. External valve banks can be added as options. WEBER provides the CU30 with a touch screen. This can be optionally installed externally.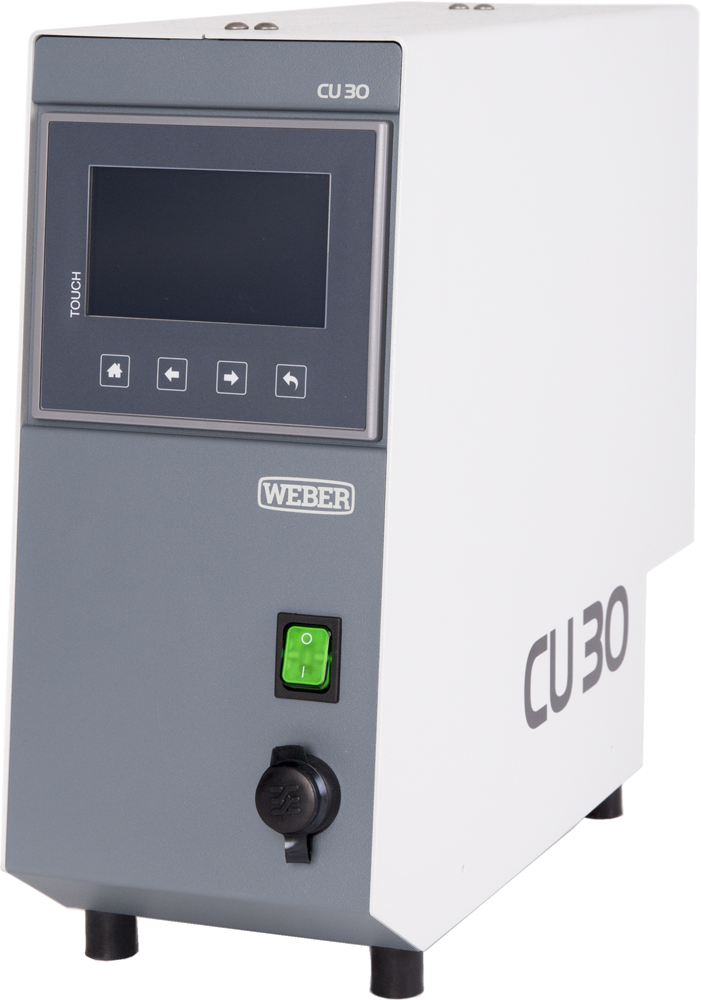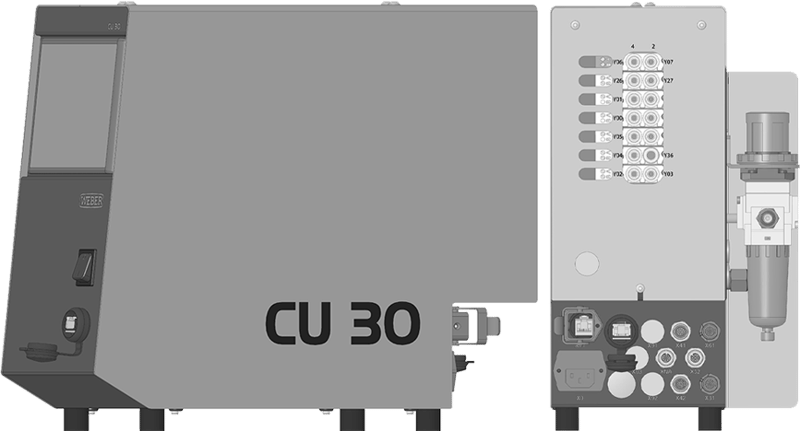 •

Complex applications
•
Sequence control
•
Color touch screen
•
Digital interface
•
Fieldbus interface
•
External display possible
•
Controls motion of feeding system and spindles