Products > Feeding Systems
Bowl Feeder ZEB
Abrasion-resistant surfaces
The bowl feeder ZEB is suitable for sorting, buffering and transport of various small parts and fasteners. Screws, nuts, pins, washers, caps and special elements are fed gently from the hopper to the screwdriving spindle thanks to abrasion-resistant surfaces of the feeder. A noise-insulated vibration mechanism provides for the propulsion. In addition, the noise emissions can further be reduced through a sound enclosure cover.
The ZEB system is comprised of a base plate where the polymer bowl feeder is mounted adjacent to the highly reliable and proven WEBER escapement. In conjunction with each other this offers a super quiet, "second-to-none" method of delivering 'oriented' fasteners to a wide variety of tools and spindles at a high speed. The ZEB comes without controls, but can be ordered with different control packages ranging from simple feeder controls, to advance process controllers capable of running a spindle, or hand piece. The ZEB is the perfect feeding system if you require a reliable, long lasting feeding solution that, with proper maintenance, won't jam or foul up.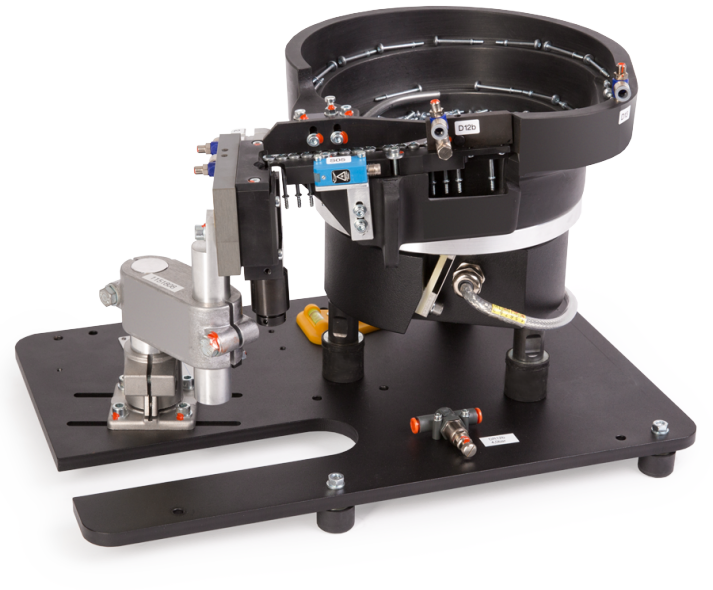 Optional equipment
The ZEB can easily be deployed at various locations (such as in pick & place applications). Level sensors, a presence control, and position indicators are optionally available. The belt hopper is also available as an accessory and extends the refill intervals of the fasteners to be fed.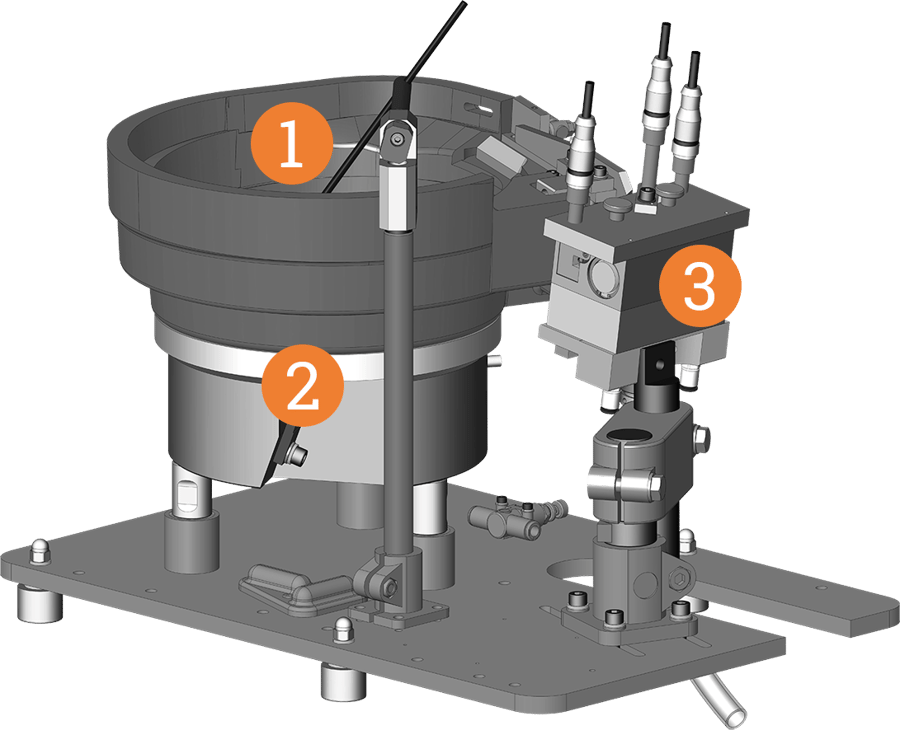 • Abrasion-resistant polycast bowl material
• Special coating protects the screws and ensure long running times and reduced noise
• Hardened tool steel is used on all critical areas (escapement, tracks, sorting areas)