Products > Fixtured Screwdrivers
Fixtured Screwdrivers SER / SEB
The WEBER SEB and SER Fixtured systems features a highly reliable and rugged design which is now the standard within the industry for fixed spindles. These units are for use in dual stage applications when the spindle is required to advance the jaw set to the part first then the second stage will advance the bit through the jaws to install the fastener.
SEB Spindles are designed to be used in a robotic application when the robot will bring the slide above the part, but the robot does not have a Z axis fitted. The bit can be initiated to self advance its jaws stroke and bit stroke independently of each other for ultimate flexibility, which will also allow the device to advance forward, install a fastener while detecting the depth was achieved by both slides. When the start signal is given usually through a PLC control system to a pair of solenoid valves activate the stroke on both cylinders in sequence.
SER Spindles are for use on a single stage applications or when a robot or sliding fixture will bring the spindle closer to the work pieces for installation of the fastener. The bit can be instructed to self-advance the bit stroke device and install fastener while detecting whether or not depth was achieved. When the start signal is given, usually via a PLC control system, this triggers the solenoid valve and the bit advances forward out of the jaws to expose the bit and fastener.
This proven design can only add to the legendary WEBER reputation of reliability. Customization is performed on most systems to ensure the utmost functionality for each fastener size and style. This device can accommodate almost any style of Pneumatic or Electric motor drives and can be used singly or in multiples for more complex fastening . They can be used at any angle and even upside down for those difficult inverted applications., and these are often fitted with sensors to provide input to a PLC for control or reporting functions.
There are also several variations available on this product such as the WEBER ONLY Magnadrive, vacuum noses for tight space access and world class nutdriving solutions. Please contact us for more technical information and pricing on a system for your needs.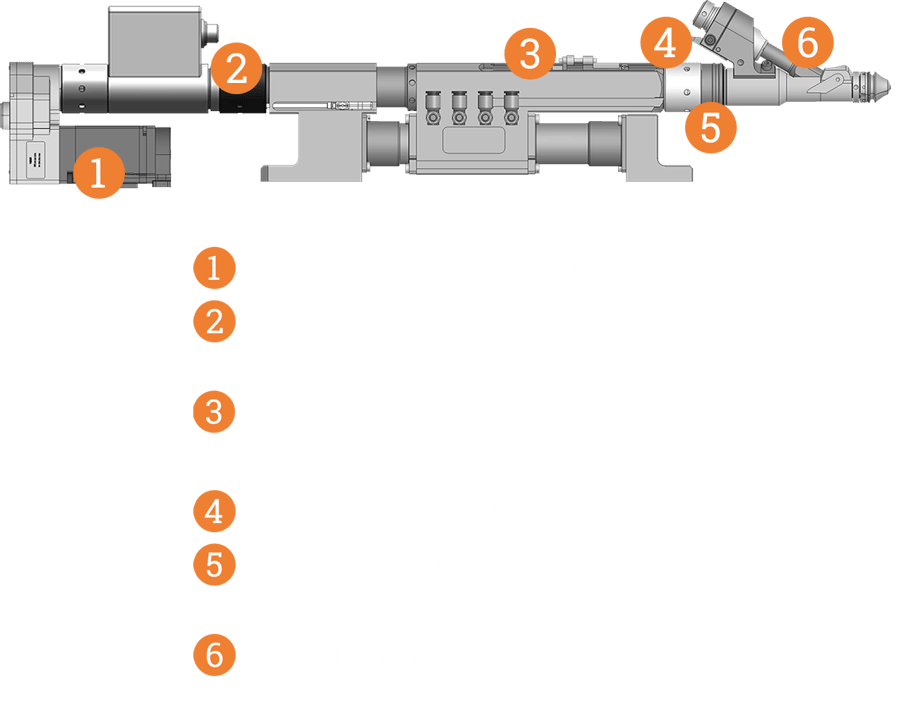 • Standard design with screwdriver and integrated head stroke
• Automatic feed system
• Pneumatic or electric drive
• 'Feed While You Drive' technology
• Depth verification analog or digital
• Optional active depth