Products > Fixtured Screwdrivers
Fixtured screwdriver SER-L / SEV-L
For lightweight robots and coexisting HRC applications
The screwdriving systems are used in conjunction with lightweight robots. The SEV-L additionally offers a vacuum function to reach low-lying or hard-to-reach screwdriving locations. Both systems have automatic feeding and electric drive.
With compact design for cobot use
The use of cobots is made possible by the low weight of the WEBER HRC screwdrivers. Fully automatic screwdriving applications can be realized by the screwdriving systems SEV-L and SER-L with feeder.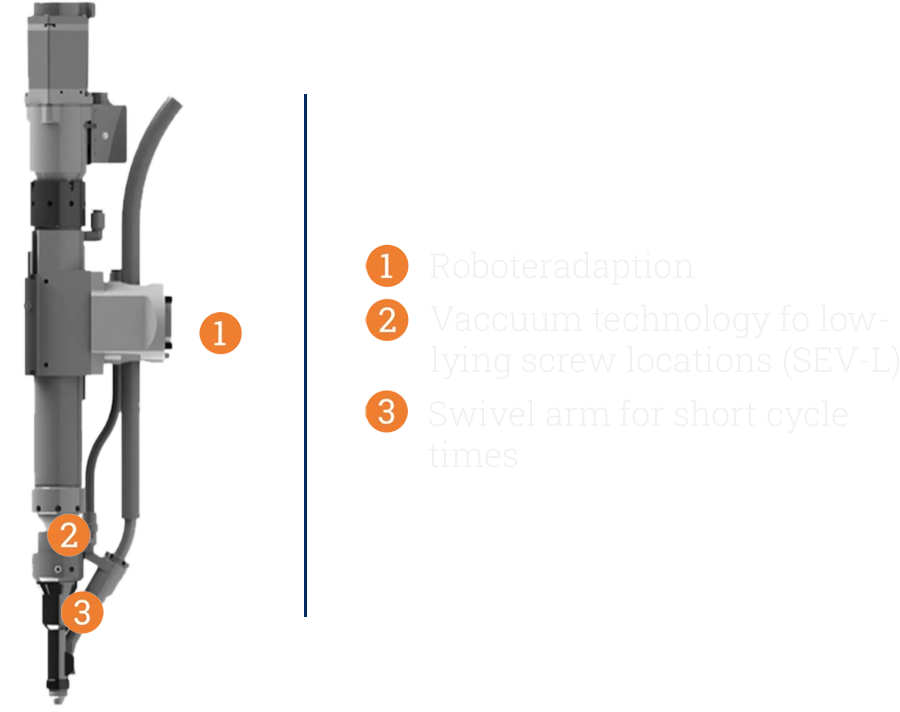 • For lightweight robots and coexisting HRC applications
• For shank-heavy screws
• With vacuum technology option for recessed screwdriving locations (SEV-L)
• Swivel arm principle: Feeding during screwdriving
• Suitable for automatic feeding