3 min read
Meeting Production Rate Demands for Challenging Electronic Fastening Applications with Automated Screwdriving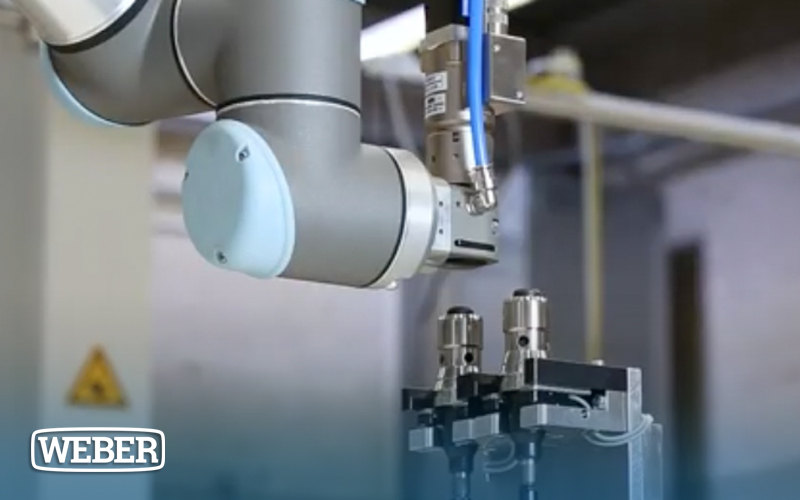 Challenging electronic fastening applications include those scenarios where you may have to reach deep recesses, overcome obstructions in the part's geometry, or drive a fastener from an atypical angle (like a vertical-up or flush, horizontal orientation). Finding a solution that can meet the production rates demanded while maintaining the required quality in these situations, increasingly depends on the technology you deploy.
Automation can solve most of the challenges when it's essential to ensure the proper seating of each screw in your electrical assembly. With torque, angle, and depth sensing, our solutions help maintain process control while enabling error detection during each screwdriving operation.
Increasing Cycle Times for Challenging Electronic Fastening Applications

In manufacturing applications, electronic parts such as headlamp assemblies, light switches, smoke detectors, or airbags require exact process control. Each step in the production line, from manufacturing the housings and circuit boards to ensuring each fastener achieves the required clamp load, is a critical step in the assembly process.
To remain profitable, application engineers have to minimize product liability issues while maintaining the required production demand. The more critical the fastener's role in the assembly, the more important it becomes to validate that each screwdriving operation complies with the design parameters.
Here are three ways WEBER can help you increase production demand by solving the challenges inherent in complex electronic fastening applications.
Feed While You Drive Technology
By incorporating a swivel screw feed arm into the feed head, WEBER solutions feed the next screw during the driving operation. You can reduce cycle times by between 2 and 3 seconds, improving your production capacity during each shift.
Our feed while you drive technology is available in most of our solutions, and we can adapt it to meet your required stroke length, driving application, and orientation challenges. WEBER works with our customers to understand the exact application before developing a solution that achieves the required production demand.
Quick Change Tooling
For customers that manufacture different products and require quick changeovers, our modular designs can accommodate these applications. If you have to run vastly different screws (varying in size, shape, length, or engagement) to the same driver, you can swap out the feed head, bit adapter, and bit in a matter of minutes.
Our flexible screwdriving solutions can accommodate different applications while minimizing the downtime required for a changeover. It's also possible to change the clock of the transducer for different applications, avoiding obstructions when the part geometry changes.
Precision Screwdriving Process Control
Part-to-part variation is a common problem in manufacturing operations. To ensure each screw reaches the required depth, torque, and angle, we use process controllers that can provide 3D validation of each driving process.
Our solutions can register off the top of the part and then drive to the specified depth, monitoring the torque and angle during the operation. Using these validation techniques will reduce product liability issues, limit scrap rates, and error-proof your assembly process.
Meet Your Production Demand with WEBER Screwdriving and Feeding Solutions
WEBER remains the leading provider of automated screwdriving and feeding solutions. We help our customers to error-proof the assembly line, increase uptimes, and maximize production capacity by reducing cycle times. All of our solutions become standard designs, ensuring you can source the required spares without experiencing long lead times that reduce your profitability.
To see how WEBER can help you meet your production demand for challenging electronic assemblies, get in touch today.