Since 1956, the WEBER Group has been designing and building various equipment solutions for tough and demanding application needs in the assembly business. We have demonstrated our creativity and motivation which has continuously kept our standards high. For our customers, this means custom designed and engineered systems of the highest possible quality. Today, we continue to push for better, more innovative ways, and frequently we come up with solutions that our competitors have yet to even consider. From the start WEBER has been developing, manufacturing and selling "Technology that connects".
The WEBER group operates worldwide while still keeping strong roots in the Upper Bavarian town of Wolfratshausen. With production facilities and sales offices in Germany, France, North America, Switzerland, Italy, the Czech Republic and China, WEBER continues to be the global leader in automated screwdriving technology.
WEBER has a presence in every continent and in every major industrial nation, meaning that we are never far away from existing customers (or new ones). Having such a strong network of support facilities around the globe, we ensure there will always be a WEBER facility nearby to support our products. CLICK HERE to find a WEBER representative near you.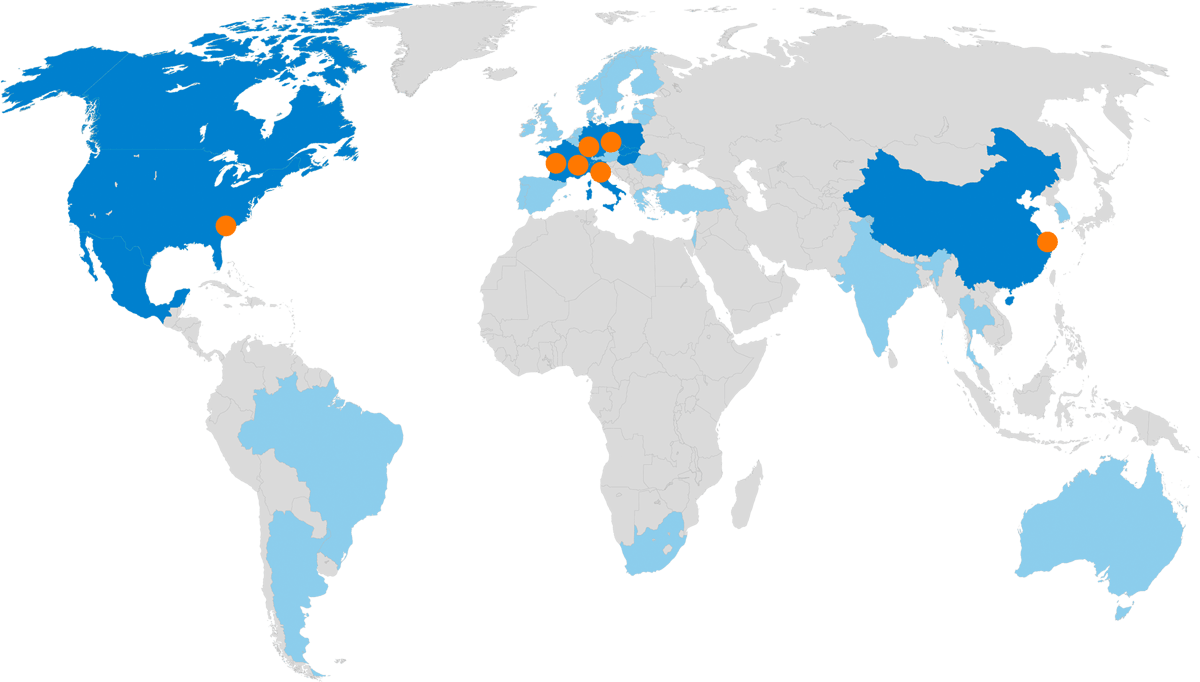 Saint Jorioz, France
WEBER Assemblages Automatiques S.A.R.L.
Route de la Chapelle du Puy
74410 Saint-Jorioz
Grossaffoltern, Switzerland

WEBER Schraubautomaten GmbH
Bierhübeli 22
3257 Grossaffoltern
Weber USA, Head Office USA
Knob Hill Road 149
NC, 28117 Mooresville
Weber Automation China Co. Ltd.
Maoming Nan Lu, Room 1003, Rui Jin Building 205
VRC – 200020 Shanghai
Bologna, Italy
WEBER Automazione Italia s.r.l
Via Dell'Arcoveggio n. 49/5
40129 Bologna