Solutions to Enable Success
Here's How

We Can Help You
Discover. Design. Deliver.
Our Proven Process Makes Your Job Easier.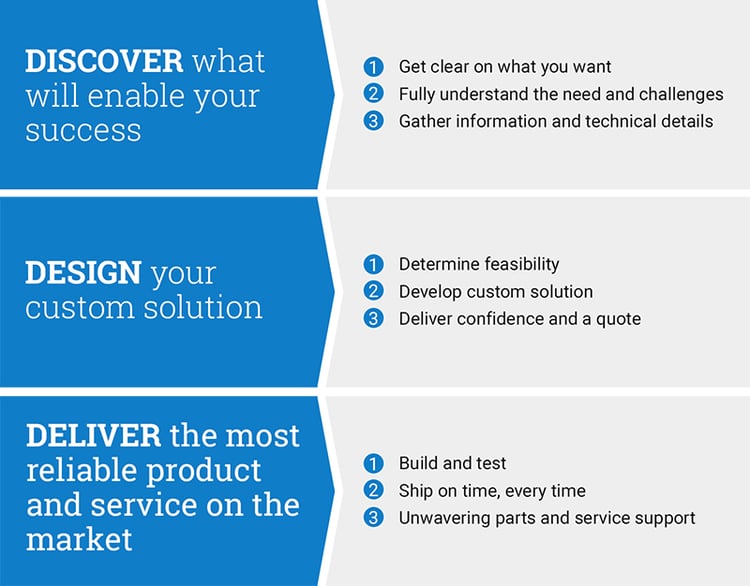 Screwdriving Automation is Tough. We're Here to Make it Easier.
Maintenance. Machines breaking down. Lost production time.
We get it! Screwdriving Automation is tough, and keeping your line running can be challenging and stressful. At WEBER, we're here to make your life easier. We're the leaders in automated screwdriving technology - and we've been doing this since 1956. That's over half a century of innovation!
Our engineers and technicians are the finest in the world. We've developed solutions for every application you can imagine. We're ready to bring our technical experience to your team.
Our systems work - for the long term. Once it's on your line, you can walk away. You won't have to worry about it. You've got better things to do!
Automation is tough. We're here to make it easier.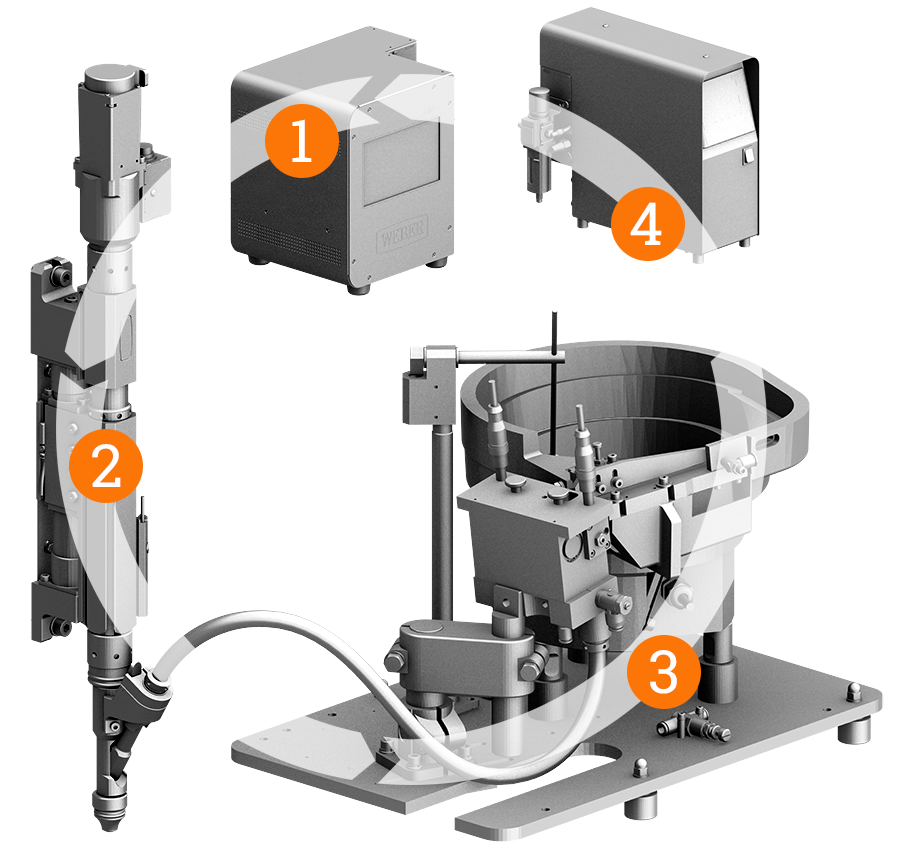 The basis for this industry leading technology is the unique feed head design of our screwdriving systems. WEBER was the first and, to date, remains one of the few manufacturers in the industry to incorporate a swivel screw feed arm directly into the feed head. The swivel arm holds the next fastener in place, ready to be driven. This method eliminates the time spent waiting for the next fastener to travel all the way from the feed system, naturally reducing the cycle time by an average of 2 to 3 seconds. WEBER's "Feed while you drive" technology has proven to significantly increase production capability and thereby improving the customer's bottom line.
Industry leading quality and reliability.
At WEBER, our mission is simple: To lead the way in providing the highest quality automated assembly solutions globally.
Since 1956, WEBER Screwdriving Systems Inc. has stood by this principle by continually raising the bar in the design and manufacture of our high-end automation product line. Our product capabilities encompass feeding and installing a wide array of mechanical fastener styles ranging from micro medical pins and screws, to large bolts and heavy fasteners. WEBER's niche is in engineering solutions to facilitate hard-to-reach fastener locations, as well as designing standalone feeding systems intended for difficult-to-handle fastener styles. And, our latest evolution of IP capable, networkable control systems enables us to offer the most advanced DC solutions on the market today, proving once again that WEBER is the global leader providing "Technology That Connects".
WEBER strives to deliver the quality and support our clients have come to expect in today's highly demanding production environments. Our continued focus on customer experience is evident by offering higher levels of technical expertise, faster deliveries, greater ROI, superior accuracy, and exemplary after-sales support. We have recently doubled our service staff and invested in additional training to enable a world class and timely response to your needs. WEBER is dedicated to understanding our clients' challenges and delivering the most suitable technology, product and solutions to see them through today and the next decade.
Events

Automatica | Munich
Future Event News Coming Soon