3 min read
From Manual Assembly to Fully Automated: Choosing the Right Screwdriving System for Your Assembled Product
Moving from Manual screwdriving operations to automated assembly is becoming the go-to method for ensuring repeatability, increasing productivity, and delivering quality assemblies. Finding human resources in a competitive labor market remains challenging for most manufacturers. Over the last few years, the manufacturing sector has seen a reduction of skilled technicians and operators in the labor force.
In Deloitte's manufacturing outlook for 2023, technology and talent are at the top of the list of trends to watch. Although talent management strategies should be part of your growth planning, investment in automated screwdriving and feeding technologies is a safe bet for future success. Let's unpack what it takes to move from manual to fully automated screwdriving operations in your assembly lines.
Going At Full Tilt with Automated Screwdriving Assembly Operations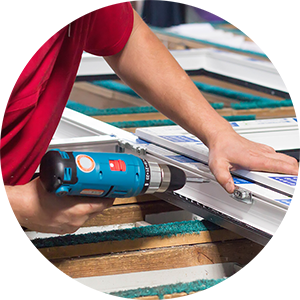 Going at full tilt means moving at as much speed, energy, and force as possible. In manufacturing and screwdriving assembly operations, you can boil this philosophy down to cycle times. Your assembly cycles have to be accurate, fast, and repeatable.
While trained operators can consistently produce quality products, there are drawbacks to using a manual screwdriving system in your assembly process.
The drawbacks of manual screwdriving operations include:
Cost - Operators are becoming scarcer, which increases the cost of hiring new resources to match production demand and maintain productivity
Consistency - Depending on how demanding the assembly specifications are, operators may struggle with fatigue that will affect their accuracy and increase error rates during each shift
Compliance - Where product liability concerns are part of the process, having manual operators conduct the screwdriving process may require additional validation procedures to confirm compliance
If you are hand-loading screws and using a commercial, off-the-shelf (OTS) screwdriver, you could run into issues with accuracy and repeatability. A WEBER automated screwdriving system will maximize your throughput while allowing you to deploy in-process validation for each driving operation.
When to Move to Fully Automated Screwdriving Operations
Any screwdriving assembly where you want to automatically feed and drive fasteners to an accurate torque and depth will benefit from automation. WEBER provides custom feeding solutions that can accommodate both fixtured and handheld screwdrivers.
The system's design depends on your application, but because WEBER's screwdrivers and feeders are modular, you can configure a system that's fit for purpose. Feed While You Drive Technology provides the fastest cycle times, while quick tool changes allow you to automate multiple driving applications into a single assembly cell.
A process controller manages all the screwdriving parameters, measuring the proper seating of each fastener with an analog depth sensor. This information, along with a highly accurate torque and angle measurement, helps you to validate all screwdriving operations in real-time.
Finally, with startup assistance from WEBER, you can get the system up and running quickly and troubleshoot the assembly process to ensure robust, reliable, and repeatable screwdriving operation.
Why Choose WEBER for Your Automated Screwdriving System Design
WEBER has a world-renowned reputation for designing and building the most efficient, accurate, and adaptable automated screwdriving systems. Whether you want to automate portions of your screwdriving operations or deploy a fully automated and reliable solution, you can trust WEBER's technology to provide the best ROI and operate consistently well into the future.
To discuss your manual screwdriving application with one of our joining experts, reach out to WEBER today.