4 min read
Eliminate Rework with the Right Automated Screwdriving Solution
By: Tom Ash Jul 6, 2023 10:30:00 AM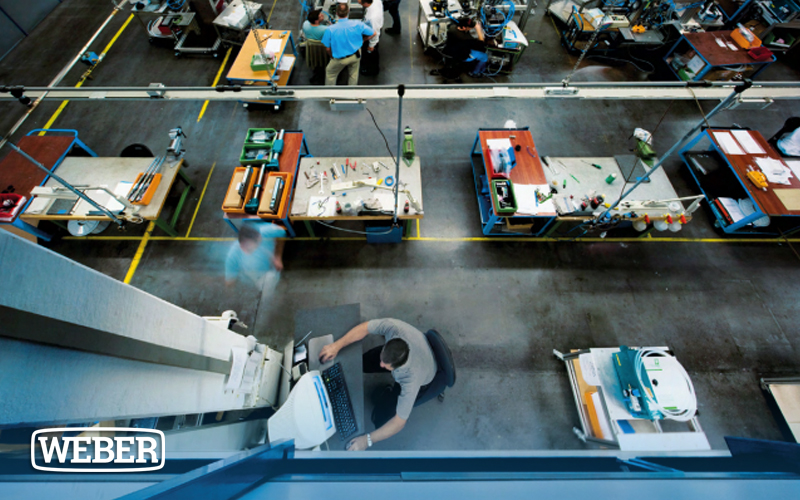 Product manufacturers face many challenges every day. Equipment failure, product damage, scrap, and unplanned downtime all adversely impact production and inevitably, your bottom line.
Wasted time is another issue, and when products or production lines require rework due to your existing screwdriving systems inconsistencies and failures, it may be time for an upgrade. Let's discuss how you can eliminate rework with the right automated screwdriving system from WEBER.
Factors You May Need to Rework

Products aren't the only thing that you may need to rework in your operations to streamline production and eliminate wasted time, materials, and resources. Sometimes you have to rework parts of your assembly line and require flexibility within your automated fastening application.
There are even situations where reworking parts of your operation is part of the production line. For example, when you need to switch out materials or fastener bits.
Here are the common elements that manufacturers may need to rework within their operations:
Space:

If you need to scale operations, you may find that you need to rework the space needed for your equipment. When you choose WEBER, specialists work with you to ensure that your production line is ready (and able) to scale with little to no adjustments.
Fastener type:

Operations that require specialty screws or fasteners need to be able to change the screws quickly and seamlessly. WEBER offers a toolless bit exchange that makes changing bits simple and easy, no matter what type of fastener you are using.
Angle, depth & torque:

Many facilities have specialty assembly requirements regarding angle, depth, and torque. WEBER screwdriving solutions feature their 3D vision depth sensor to ensure accurate fastener driving every time.
If you find that any of these concerns are creating product damage, scrap, or require reworking, you may need to upgrade your operations to a WEBER screwdriving solution.

How Screws & Product Materials Complicate the Automation Process
Various screw types and product materials present different challenges. For example, pointed screws could cause problems and some materials require more precision than others. Product materials include any of the following:
Brass
Steel
Alloy Steel
Carbon Steel
Aircraft Aluminum
Aluminum
Wood
Plastics
WEBER looks to solve the challenges product manufacturers face to help them eliminate rework, scrap, and damaged parts and products. Here are some signs that it's time to upgrade your automated screwdriving systems to a reliable WEBER solution:
Misalignment
If the screw is completely misaligned, the screw will dig into the side of the part instead of fitting properly. It could damage parts or require operators to rework the part to get the fastener to fit securely.
WEBER offers their Vacuum-Fixtured Screwdriver SEV to ensure that every screw drives correctly. The vacuum system holds the screw in place and is ideal for hard-to-reach screwdriving locations or when you need to solve fastener orientation challenges.
Soft Materials
Screwdriving into soft materials may increase the risks of jams. The softer the material is the easier it is for the tip of the fastener to catch in the recess on the side and jam. The use of blunt-end screws can alleviate this problem.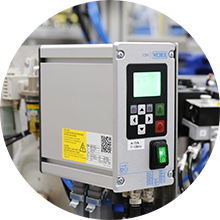 WEBER features pneumatic handheld systems that are complete with adjustable clutches to accommodate a variety of material types and densities.
Also, WEBER's Control Systems, like their C30S, give you complete control over the assembly process. Preset torque, speed, angle and depth and access data help you evaluate the process.
Eliminate Rework with Automated Screwdriving Solutions from WEBER
WEBER solves some of the most challenging aspects of screwdriving applications. They make automation easy with their custom automated screwdriving solutions. Reduce failure rates, increase joining efficiencies and help error-proof your assembly processes.
Ready to upgrade your automated screwdriving applications to avoid reworking parts, products, and equipment? Contact us today to request a free quote.