3 min read
How Modular Screwdriving Components Allow Flexibility in Your Automated Fastening Application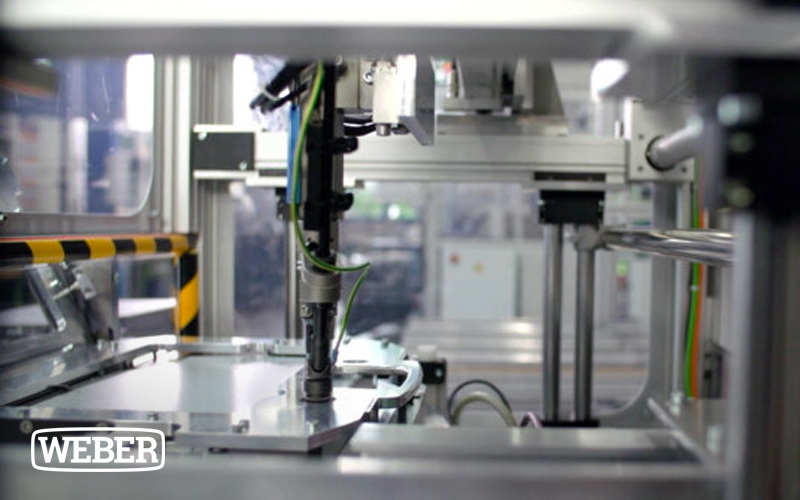 When faced with the challenge of maximizing cycle times and improving overall equipment effectiveness (OEE) in automated screwdriving systems, having a modular design is key. Every minute spent swapping out the feed heads, bit adapters, transducers, or even the motor will lead to downtimes that affect your productivity.
By taking a modular approach when designing the automated screwdriving and feeding solution, WEBER enables the facility to adapt quickly to different types of assemblies. This helps you save on costs by using the same work cell for a range of different applications.
What Makes a Screwdriving Component Modular?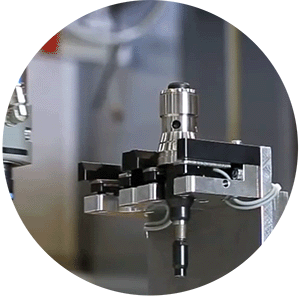 A modular screwdriving component provides for quick-disconnect and fast tool changes. You may be running a specific assembly for some of the week before you need to switch out the bit adapter or feed head to accommodate another type in the same week. If these changes take hours to complete, the facility is wasting valuable time during each cycle change.
Modular components allow you to change parts like the bit adapter and feed head in minutes. You can get the line running again quickly, keeping your production throughput in line with the plant's demand. With different tooling, you can accommodate changes in direction, orientation, fastener types, and screw sizes without needing a new spindle application.
Benefits of Modular Automated ScrewDRIVING & FeedING SySTEm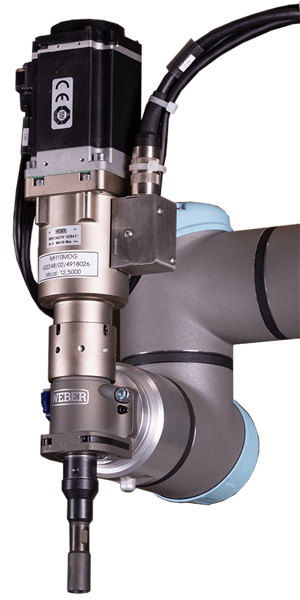 The quick tool change is a major benefit when dealing with multiple types of assemblies on the same line. The same product may also require different screws or fasteners during assembly, and the quicker the turnaround on these tool changes, the higher your throughput will be.
Additional benefits of WEBER's modular screwdriving components include:
Accommodating changes in angle, depth, orientation, or fastener type in the same work cell
Reducing the total cost of ownership (TCO) for the work cell while providing you with maximum flexibility
Allowing you to change the automated screwdriving system to keep up with the evolution of product designs
At WEBER, we also create a blueprint with a part number for every component we manufacture to ensure you can reorder replacement parts or adapt a design according to your unique application. The ability to configure a flexible screw feeder and driver system from the beginning will increase your OEE and save you a lot of time and effort when dealing with changes in the future.
Additionally, modular components make it possible to fixture items like the transducer, motor, or feed heads in different locations to help overcome accessibility issues. If you are dealing with a simple change like a larger screw or different bit engagement, it doesn't make sense to buy a different spindle application. WEBER makes it possible to accommodate different sizes, shapes, or lengths of screws by just swapping out the feed head and bit adapter on the same work cell.
Optimizing Throughput With WEBER's Modular Screwdriving Components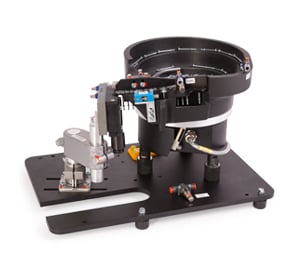 WEBER has a range of screwdriving solutions that address challenges with screw assembly automation. Our process control solutions also help address product liability issues by tracking the torque, angle, and depth of each screw to ensure it's properly seated in the assembly. If we see a spike in torque too early in the driving process, it could mean that parts aren't up to the standard, which could lead to quality issues.
As our solutions are modular in design, we can assist with building an automated screwdriving solution for complex, recessed fastening positions. We help machine builders and production engineers to maximize uptime, reduce quality issues, and adapt the system quickly to accommodate different types of assemblies. Our feed as you drive application reduces the cycle times, and with years of industry experience, we can advise on part designs to maximize the throughput during the automated assembly process.
To see how our modular screwdriving components solve daily challenges in automated assembly applications, get in touch with WEBER today.