2 min read
Solving Fastener Orientation Challenges for Any Kind of Assembly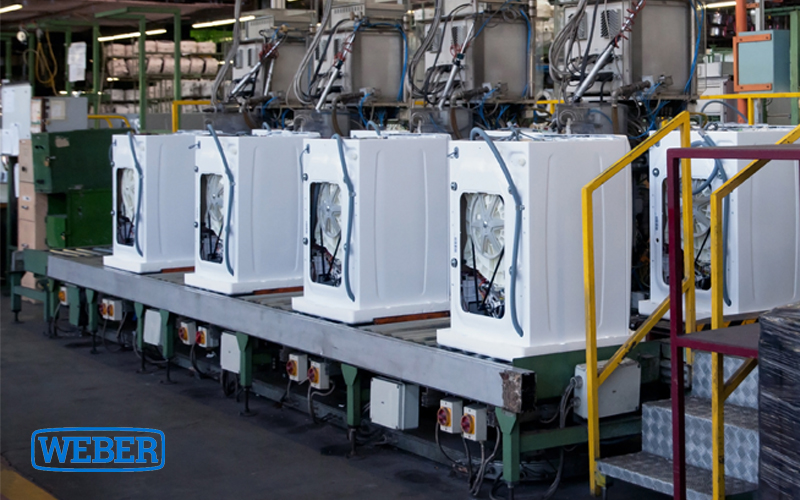 Whether it's for large consumer products like a kayak or complex assemblies like a dishwasher, WEBER has a suitable solution to solve your orientation challenges. Our systems are modular and highly configurable, giving you the flexibility you need to automate your screwdriver and feeding operations.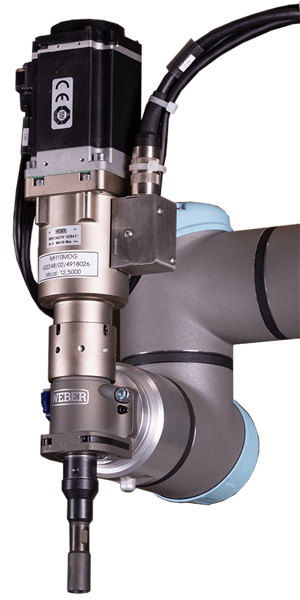 If you can overcome the challenge of driving vertical up, vertical down, or horizontal screws in an assembly, you won't need to add steps to change the part's orientation during the process. This helps reduce cycle times and increases your throughput while maintaining the required clamp load for each driving operation.
How to Overcome Orientation Challenges with screwdriver and feeding Systems
In assemblies that have multiple screw orientations, the conventional approach uses a magnetic bit to transition the fastener into position before starting the drive operation. While this approach solves some of the challenges, it does increase the cycle time for each assembly and reduces the line's productivity.
Vacuum SCREWDRIVER Solutions
A better approach is to use a vacuum screwdriver system like WEBER's SEV solution. We can customize the system to adapt to any kind of orientation and you can feed while you drive to reduce the cycle time to a matter of seconds. The SEV fixtured system gives you maximum flexibility for assemblies that have multiple screws required in different orientations. You can combine multiple SEVs to decrease the cycle time even further and the vacuum feed and bit system allow you to reach deep recesses.
Reduce Product Quality Issues with WEBER Screwdriving Systems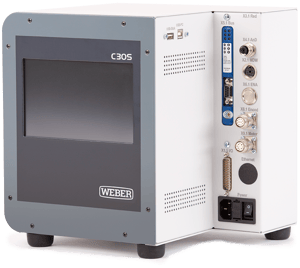 When working with different orientations, knowing that each screw reached the required seated position is vital to reducing product quality issues. Our C30S process controller measures the angle, torque, and depth of each screw using an analog depth sensor. With 3D process measurement, WEBER's solutions can alert you to a bad drive operation when either the screw or part isn't according to specification. You can use our process controller to validate each drive operation and limit any product liability issues.
Handheld Screwdriving Systems
In some assemblies, the size and shape require a handheld screwdriver solution that gives operators maximum flexibility. Combined with the process controller, you can still validate the drive operation to ensure each screw reaches the required depth, torque, and angle. The major benefit of a handheld system is that the operator can adapt according to the assembly, making it ideal for low-volume, high-mix applications. WEBER's HET handheld screwdriver is lightweight to reduce operator fatigue and comes with quick-release locking for fast bit changes.
Drive into Any Orientation with WEBER screwdriver and feeding Systems
WEBER works with customers to overcome assembly challenges for any kind of application. Our modular system designs make it possible to configure a solution suitable for any kind of screw orientation and assembly operation. We blueprint every part to ensure you don't have to resort to customized systems that aren't easy to replace or adapt to new products in the future. With WEBER, you can drive into virtually any angle using an automated screwdriver and feeding solution.
If you need to solve orientation challenges for any type of product assembly, get in touch with WEBER to discuss a solution today.