3 min read
Protect Electrical Products and Materials with Precise and Accurate Joining Techniques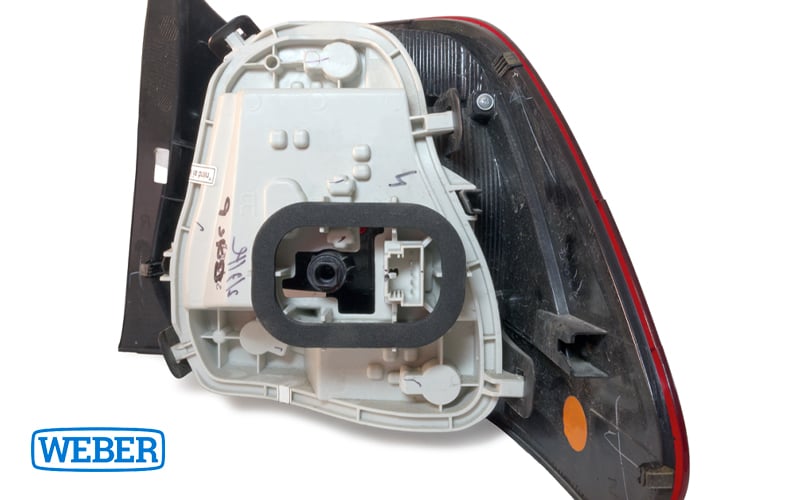 Electrical products and assemblies, especially safety systems like sensors and cameras on automobiles, require precise and accurate joining techniques to ensure they operate reliably. For these essential components, it's common that the screw or fastener you select will serve a dual function such as grounding the electrical components as well as maintaining the required clamp-load of the assembly.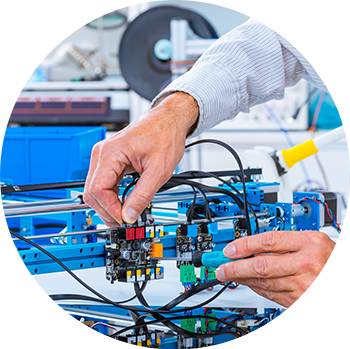 At WEBER, we help manufacturers of headlamp and taillight assemblies, smoke detectors, or any kind of electrical product that needs fast, accurate, and precise screwdriving systems integrated with the production line. With electrical components, product liability remains a major concern for engineers. If the screw has a coating like wax, zinc, or other material, it could lead to particulates flaking off during the feeding and screwdriving operation. To overcome these challenges, WEBER provides a range of screwdriving solutions that ensure precise and accurate joining of each assembly to ensure your electrical products function reliably.
WEBER Screwdriving Technologies for Reliable Electrical Product Manufacturing
Each project is unique and we like to get involved early with our customers to iron out any design for manufacturability (DFM) issues. However, even when you have an existing production line and need an improved joining technique, we have modular system designs with the shortest lead times that can help you decrease cycle times, increase throughput, and prevent errors with precise process control.
Automated Feeding and Screwdriving with Clean Technology
Our automated feeding and screwdriving systems also come with clean technologies to prevent particulates from compromising your electrical assemblies. By integrating a dirt brake into the feeding and screwdriving process, we can reduce the number of particulates drastically to enhance product reliability.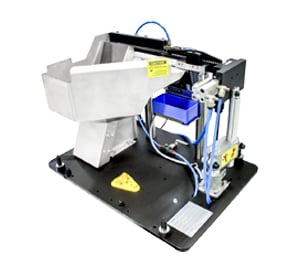 Because conductive particulates can affect electronic devices, our solution will evacuate the dirt from the air path just before the screw reaches the nosepiece of the driver. Additionally, by using a negative pressure vacuum during the screwdriving operation, we can pull any particulates that may have reached the assembly and prevent them from ending up in the fastening location.
Combining our clean technology with the gentle step feeder allows you to eliminate concerns about particulates leading to product liability issues. To error-proof your screwdriving operations, our process controllers measure the torque, angle, and depth of the screwdriving process. By generating data about every screwdriving operation, our system can alert you when something went wrong. This helps you verify that each screw provides the precise clamp-load as per your design and prevents faulty assemblies from leaving your facility.
Finally, to limit the risk of an electro-static discharge knocking out an electronic product, we can provide our screwdriving solutions with ESD protection. Because we understand that electrical assemblies require the highest accuracy and precise joining techniques, we can design a screwdriving system that accommodates any of your electronic applications.
Precise and Accurate Joining Techniques for Electrical Products and Assemblies from WEBER
Engineers that have to take responsibility for each electrical assembly coming off their production line, WEBER has the appropriate technology to improve product reliability. We can provide integrated systems for any kind of automated screwdriving operation including human and robot collaboration (HRC).
If you need to improve the precision and accuracy of your electrical assembly screwdriving techniques, get in touch with WEBER today.