3 min read
Join WEBER at the Automate Show 2022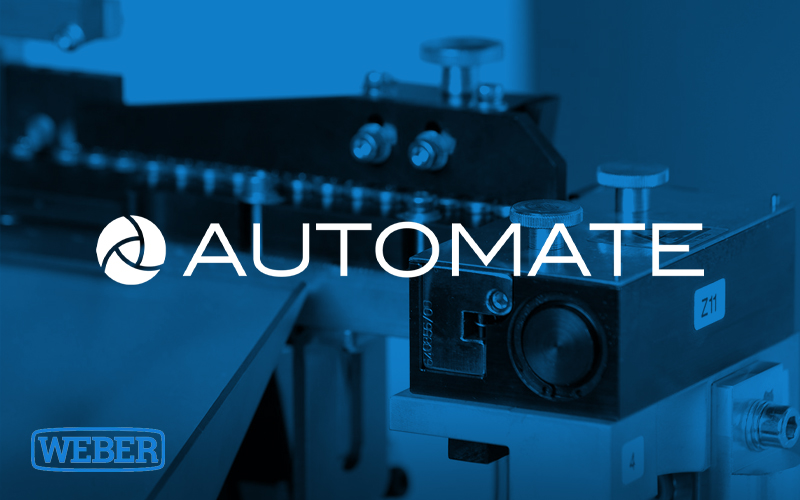 We'll be demonstrating our automated screwdriving and feeding solutions at this year's premier automation showcase, Automate Show 2022!
Come See WEBER's Automated Screwdriving and Feeding Systems in Action at Automate Show 2022
Automate 2022 will host some of the world's thought leaders in automation technologies. Hosted at the Huntington Place Convention Center in Detroit from June 6 – 9, it will be an amazing opportunity to see what's possible in manufacturing automation today. From innovations in AI to the latest capabilities in robotics, this year's Automate Show will have special events and keynotes from industry leaders, visionaries, and game-changing integrators.
Come Prost with Us While Playing Hammerschlagen!
On Wednesday, June 8 we'll be hosting a happy hour at our booth where you can play the German game Hammerschlagen. While you enjoy Bavarian pretzels and beer, the game will pit man versus machine. The point of the game will be to see if our screwdriving solution can drive screws quicker than you can hammer a nail into the log. We will be playing hammerschlagen each evening from 4-5pm.
Make sure you come by Booth #5528 to test your hammering skills with a cold brew!
Why You Should Visit WEBER at the Automate Show in 2022
We'll be at Booth #5528 to show you our latest innovations in automated screwdriving and feeding technology. If you stop by, you can see our automated screwdriving, feeders, and process control solutions in action for yourself. When it comes to automated screwdriving and insertion systems, WEBER remains the industry leader with shorter cycle times, reduced product liability, and error-proofing your assembly operations.
At the show, we'll demonstrate three of our key automation technologies.
Screwdriving System for Human and Robot Collaboration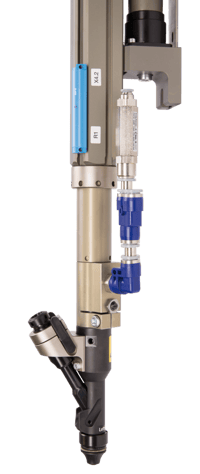 Cobots have become popular in automation applications over the last decade and WEBER leads the way by combining human ingenuity with robotic efficiency. For both pick and place or completely automated systems, WEBER's Human Robot Collaboration (HRC) solutions give you maximum flexibility without compromising on safety.
Built in accordance with ISO TS 15066, WEBER's range of SEV systems provides you with a lightweight, precise, and safe automated screwdriving and feeder solution.
Error Proofing with 3D Process Control
Our C30 Process Controller measures the torque, angle, and depth while driving each screw. This data allows you to error-proof your process by stopping the screwdriver if you didn't drive the screw to the required specification. You can automate your data collection, keep logs of each driving operation, and document rolling torques for reduced product liability using the C30S Process Controller.
Automated Step Feeder for Reduced Cycle Times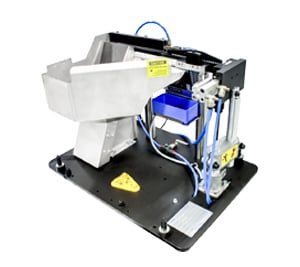 The ZEL step feeder can feed screws with cycle rates as low as 0.8 seconds. With a low vibration outlet rail, you can feed screws gently into the system and ensure each arrives with its surface coating in place when driving into sensitive parts. You can come see this revolutionary system with integrated sensors, reduced noise emissions, and automated process control in action at our booth.
Discover WEBER's Automated Screwdriving and Feeding Systems at the Automate Show 2022
We look forward to seeing you at this year's Automate Show where we can discuss your specific requirements, share a few drinks, and show you what endless possibilities there are using our automated screwdriving and feeding systems.
If you can't wait until the Automate Show in June, feel free to reach out to us today.