4 min read
How A Vacuum Bit Solution Can Help You Reach Deep Recessed Screw Locations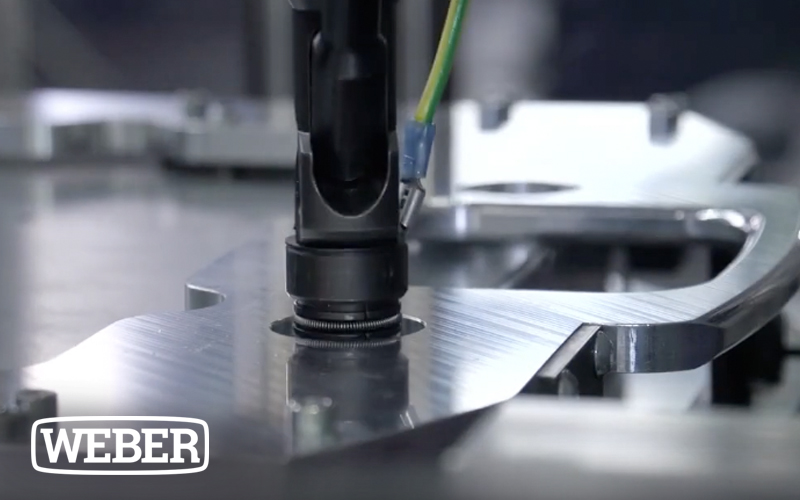 An automatic feed screwdriver system is one of the best assembly line solutions on the market if you're looking to boost the efficiency of screw-based assembly systems. Its premium precision greatly enhances product quality, and it also boosts productivity by automating the screwdriving process.
These screwdriving systems are designed to handle a wide range of tasks and are very adaptable. But like any other assembly line solution, automatic screw driving is not perfect. This article will explore some of these challenges and how you can avoid them with an analog depth sensor.
What is an Automatic ScrewDriving System?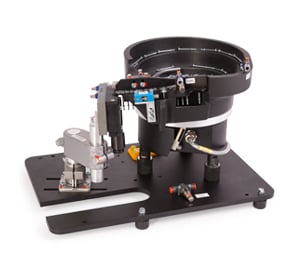 As the name implies, automatic screwdriving systems use superior joining technology and mechanical fastening methods to automate and improve the screw picking and driving process. These machines are pretty versatile and applicable in an array of industries including aviation, woodworking, telecommunications, auto assembly, and even in general consumer product manufacturing. Although they vary in design and function, these machines typically have two main components:
Screwdriving spindle (Fixtured or Handheld System): is the component that drives the fastener to a specified torque, angle or depth. The screwdriving spindle is available in multiple torque ranges, stroke lengths and in both fix mounted or handheld variations. A vacuum spindle is also available for hard to reach locations.

Feeding Systems:

Sends the fastener to the screwdriving spindle, ensuring each is properly oriented and reaches the screwdriving spindle in the desired cycle time. Feeding systems are available as bowl feeders or step feeders and come in varied sizes to handle a range of fastener sizes and fastener capacity requirements. Fastener feeding can be blow fed to the screwdriving spindle or presented in a dead nest.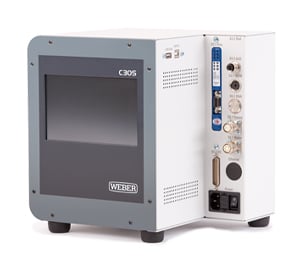 Whether you opt for an automatic screwdriving system with an integrated screw feeder or one where these components come separately, ensure both components work in harmony to maximize performance and reduce assembly line disruptions even when a screw is rejected.
For example, our C30 process controller analyzes a part three dimensionally. It evaluates the torque, angle and depth of the screw in the part. Lifted screws can be detrimental to the part's integrity, most process controllers in the market today will evaluate torque and angle but don't properly detect the depth of the screw that has been installed, but this can cause major product loss and liability issues. The C30 ensures each part is correctly assembled.
Common ScrewDriving Process Control Issues and How You Can Avoid Them
While an automatic screwdriver feeder offers excellent perks, it also poses process control issues. These include:
They Take Up Too Much Real Estate
Though an automatic screw assembly machine isn't huge by itself, machine safety restrictions dictate you leave at least 0.5 inches of space around the component and above the assembly line.
Also, since most screwdriving machines work hand in hand with a screw feeder, you likely need to evaluate if more space is needed to set the system up. This also means your system can't be set up near vertical walls and isn't ideal for use in deep recesses.
Once obstructions are out of the way, the driver can be equipped with a vacuum spindle to secure the fastener until the bit reaches the hole. In short, the best way to solve the issue is by sending a special tool, such as an analog depth sensor, down the recess to ease screwdriving integration.
Not Ideal for Use in Confined Spaces
Besides taking up too much space, most automatic screwdriving systems don't work well in places where the wall height is bigger than the screw shank's length. Such conditions would make it impossible to drive the screw into the target hole using a standard tool. As a result, most manufacturers often have no option but to hire an operator who can manually position and drive the screw into the target hole. Instead of an operator, we tend to recommend our unique analog sensors that feature high quality magnets allowing seamless yet incredibly accurate depth sensing and screw fastening even in the described scenario. This solution eliminates human errors, conversely improving assembly line performance, and also reduces labor costs.
Shop Quality ScrewDriving Systems to Avoid Process Control Issues
Most screwdriving process control issues can be alleviated by investing in a quality automatic feed screwdriver system. WEBER has a variety of high quality screwdriving systems, ranging from handheld screwdrivers, controls, and fixture system insertions. We develop value supply chain solutions that are fit for virtually any application, will last a long time, and give you value for your money.

Our goal is to make automation easier. Get in touch with our team today to learn more about our solutions.