4 min read
Feed More Screws per Minute with Reliable Automation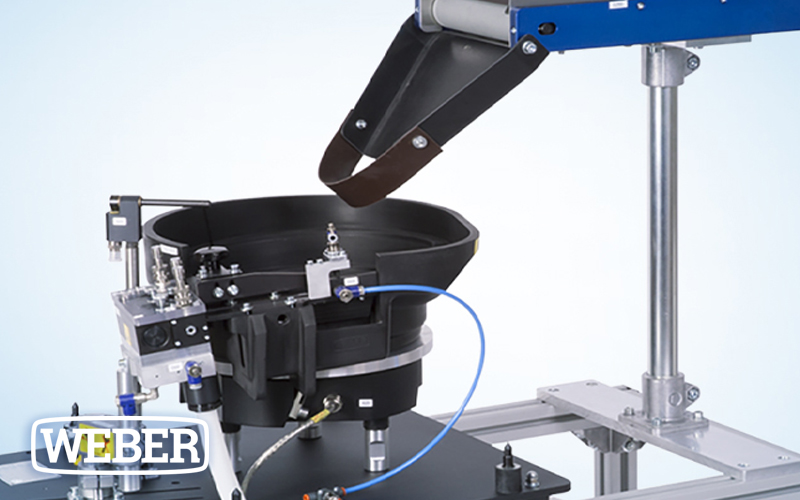 You've got a lot on your plate—we understand! Machine breakdowns and lack of efficiency don't have to be one of those problems - once you have the right automation for your screwdriving systems. Frequent jamming and damage to your fasteners are the largest culprits in creating downtime, and for high-demand positions and services like machining and assembly, that means losing money. That doesn't sit right with us.
Custom Automatic Feeding Technology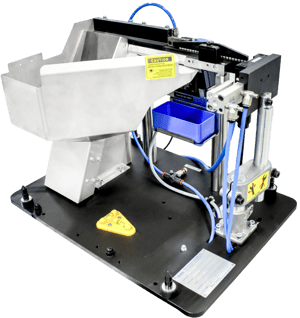 We offer reliable solutions made with hardened materials especially designed to hold up against screws, set screws, nuts and bolts. These solutions include classic bowl feeders, storage hoppers and state-of-the-art step feeders. Each application has unique requirements so we frequently explore custom-tailored options with our clients, including special coatings and chroming for improved durability, and can do the same for you. Our team will work with you to evaluate your application and help determine the best course of action.
Drive More Screws Per Minute with Weber Technology
Automatic screwdriving machines literally hold your business together: they're a staple on assembly lines, and without them, work grinds to a halt. You need reliability, of course, but also machines that are easy to use and can get into all those nooks and crannies. You've got parts that are designed to work but aren't always designed to be put together easily.
Across the machining industry, the standards for screws per minute vary based on application but are generally between 2-5 seconds per cycle – sometimes even more. Those seconds add up.
With a wide range of superior joining technologies, a long history of troubleshooting, and just a few tricks up our sleeve, we're prepared for some of the most prevalent problems in the industry. This helps cut down on cycle time and enable you to drive more screws per minute:
Feeding Wait Times: Feed-while-you-drive is the number one way to increase productivity instantly. With other machines, driving and feeding happen as two separate steps, but not with WEBER. As you drive one screw, the next is already right there, ready to go. This increases your screws per minute by eliminating the wait for the next screw.
Blind Screws/Blind Holes/Long Sidewalls: Our vacuum driving technology, allowing you to access even the hardest to reach blind holes or work around long sidewalls and awkward angles. We know that the engineers that design the process don't always consider the folks who put it together, but we do!
Unusual or Uncommon Screws: The occasional piece of unusual hardware can pose challenges for those on the assembly line. These feeders and screwdrivers can handle whatever you can throw at it, from micro screws for medical applications, to the large bolts required for the automotive industry
Damaged or Incorrect Screws: Driving a chipped or otherwise damaged screw is going to cause a slowdown, as well as a decrease in quality of the final product. These step-feeders are the gentle solution that prevent your hardware from damage that would normally occur in a bowl feeder. Screws of the wrong type or color can be caught with feeder cameras, so you aren't wasting time with the wrong hardware.
Faulty Machinery: Machinery that is susceptible to breakdowns and need constant maintenance cause downtime and bottleneck the whole operation – but not anymore.
World Class Service Has Your Back
Our Team Will Get You Up and Running Fast – and Help You Stay There
We're here to make automation easy. That's why every WEBER system comes fully blueprinted, and all parts can easily be found, reordered and installed in no time. It sets us apart in the industry: no more sending back the whole machine and waiting weeks to get some answers.
WEBER also adheres to the highest standards for technical cleanliness, because even the tiniest stray particles and metal shavings can shut you down. It's this attention to detail that makes WEBER a game changer.
We've got 65 years of experience that we're excited to pass onto you. Our caring and knowledgeable team can be reached by filling out a form on our website, or just give us a call for service, training, or new parts.
Reach out to us today and see how WEBER can change the way you work.