3 min read
Automatic Screwdriving System ROI for Light-Weight Aluminum Automotive Body & White Construction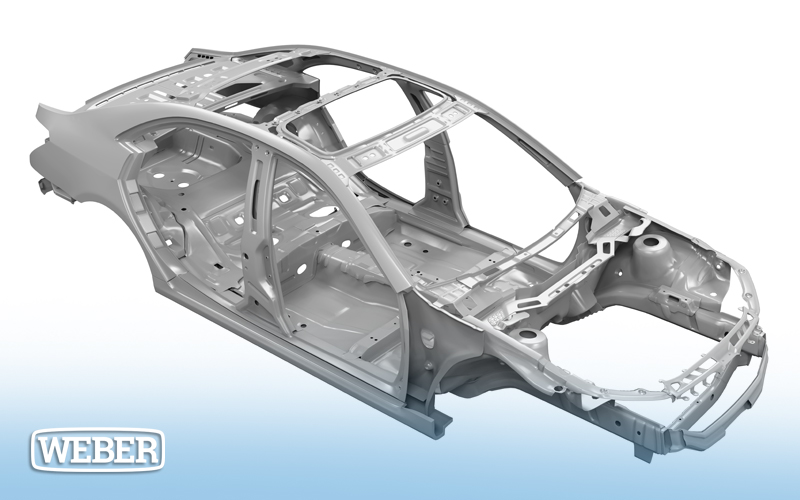 Global supply chain issues and the Great Resignation of 2022 has had a significant impact on the automotive industry - especially when it comes to lightweight automotive body construction. The materials used today in automotive manufacturing must be lightweight, robust, and as cost-effective as possible.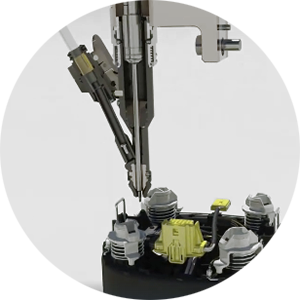 Automotive manufacturers historically would weld components, but through innovation, today's aluminum lightweight structures must be bonded together with industry-grade adhesives. That is where WEBER's automatic screwdriver technology comes in. High flexibility, uncompromising process reliability, and extremely low error rates are the criteria for this new manufacturing process.
WEBER's Light-Weight Aluminum Automotive Body & White Construction Solution
WEBER has long evolved as a technology driver for the industry. With over 400 installations in North America alone and over 125 million successful joints, they have developed screw fastening processes such as the Flow Drilling Joining System (RSF), suitable for modern materials and composites.
WEBER designed this specific Flow Drilling Joining System exclusively for lightweight aluminum automotive applications and can feed and drive to improve quality. The system is so reliable that the mean-time-between-failure has a 98.7% uptime for key automotive customers.
Why Flow Drill Screwdriving Is So Important for Light-Weight Aluminum Automotive Body & White Construction
The body, chassis, and crash structures are essential components of vehicle construction. This structure plays an important role in the passive safety of the vehicle and supports the connection of almost all components. During the manufacturing operation of a vehicle body, various components must be connected safely, and permanently and some must be serviceable.
There are strict regulatory standards within the automotive industry. Auto manufacturers in all sectors have a heavy responsibility to produce high-quality automotive parts that are safe for consumers. It's literally a matter of life or death.
These manufacturers will primarily use adhesives to bond materials and use screws to hold the materials together with the adhesive cures. The additional support from the screw only further secures the bond, making the part safer and more secure.
Why the Leading Car Manufacturers Rely on WEBER for Their Automatic Screwdriving Systems
At WEBER, it's not just the equipment. It's the technology that goes along with it. Our automated screwdriving solutions are trusted by some of the biggest names in the automotive industry, including Audi, Ford Motor Co., GM, Honda, Porsche, Lamborghini, Volkswagen, and Daimler. They all utilize WEBER's automated screwdriving system for body and white assembly.
See how WEBER can improve your automotive parts assembly. Contact us today to request a quote.