3 min read
Automated Screwdriving Designs that Allow Ideal Serviceability and Access to Critical Components
By: Tom Ash Jul 28, 2022 8:30:00 AM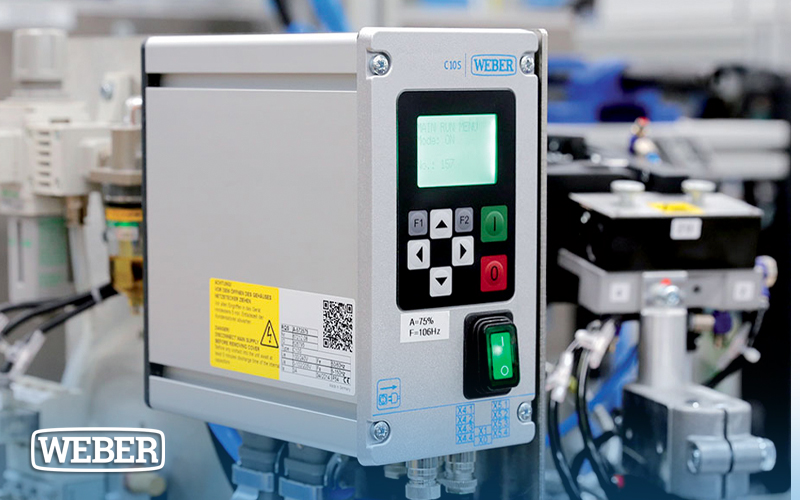 Automated screwdriving systems can decrease your cycle times, increase throughput, and reduce product liability issues with the right design. A major drawback of most custom systems is the serviceability and maintainability of the components. WEBER uses a modular design approach to maximize overall equipment effectiveness (OEE) and limit downtimes during these procedures.
Engineers have to overcome a range of challenges when it comes to automated screwdriving. If a critical component fails, the downtime required to repair the system will have a direct impact on the profitability of the company. Our automated systems allow you to maximize the yield at your facility while ensuring accurate, precise, and verifiable screwdriving operations for every kind of assembly.
How WEBER Helps Maximize OEE with Automated Screwdriving Technologies
The first thing to note is we won't just sell you a system without understanding your entire process. From how you fixture the part to providing you with the required spares, we remain committed to ensuring you can achieve your targets and improve your product's quality. Our automated screwdriving designs enable manufacturers to feed each screw as quickly as possible to the driver and track the driving operation in 3D (angle, torque, and depth) for greater peace of mind.
Feed-While-You-Drive Screwdriving Technology
By integrating a swivel screw feed arm into the feed head, you can decrease your cycle times as the next screw is already available immediately after the previous driving operation. With our feed-while-you-drive technology, you can increase your production quantities without compromising the quality of your assemblies.
Enabling these operations usually starts with analyzing the process parameters and peripheral requirements for the screwdriving operation. We spend a lot of time reviewing the current process and part design to help iron out any manufacturability issues before designing the screwdriving system. We may recommend changes to the mold of the part or advise on screw selection to make the process easier. However, we can usually work within the tight tolerances, obstructions, and clearances that are inherent in the product's design.
How Serviceable are WEBER's Automated Screwdriving Systems?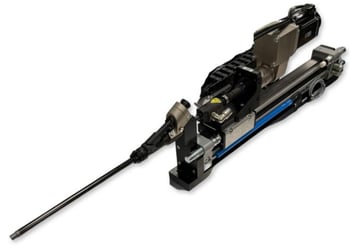 All of WEBER's automated screwdriving systems come with spares available to ensure you can achieve the required uptimes. The bits, drives, and components are modular in design, allowing you to change out any damaged items quickly – if necessary. We also provide training so that you can service your screwdriving system in-house and won't have to wait for a technician to make the trek to your facility.
Our automated screwdriving systems also come with warranties and we can provide you with maintenance contracts to keep your solution operational and productive. If you're new to WEBER's automated screwdriving technologies, our field service technicians can help you get up to speed quickly and help you dial in the system for maximum efficiency.
Begin Your Journey to Automated Screwdriving with WEBER Today
If you want to increase your OEE with an automated screwdriving system from WEBER, we're here to guide you through every part of the process. With decades of experience in the industry and rugged system designs, WEBER can provide you with a solution that doesn't require expensive customizations or extended downtimes due to a lack of spares or lengthy repairs.
To see how WEBER can assist you with innovative, automated screwdriving technologies, reach out to one of our experts today.