eBook:

How an Automated Screwdriving System Can Reduce Quality Issues & Increase Throughput on Your Assembly Line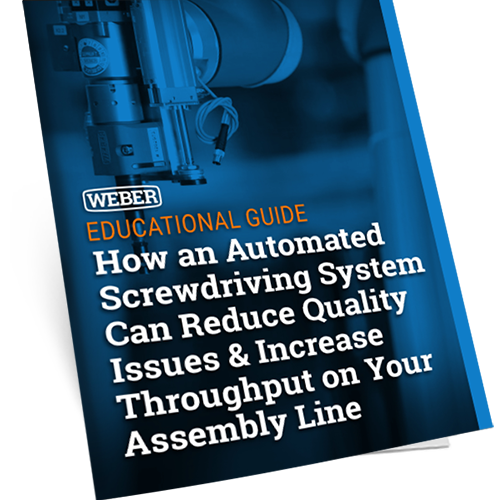 Process engineers and machine builders have a lot of pressure on them to reduce error rates, increase product quality, and maintain an efficient assembly process at all times. A common issue with fastener feeding and driving solutions is that most of these systems are unique to the application. As these systems operate continuously and may only be one station in a complex assembly sequence, if the solution fails, it will increase downtimes and require specialized repairs that affect your production quantities and reduce your bottom line.
In this eBook, you'll learn about modern screwdriving and feeding systems that:
reduce failure rates
increase joining efficiency
help error-proof your assembly process to reduce your product liability


WE MAKE AUTOMATION EASY
Simply fill out the form to download your copy and learn more!