System Solutions
Screwdriving and Assembly Cell SMZ
Compact solution for demanding assembly solutions
With the SMZ, WEBER offers a compact system solution for complex assembly applications. The SMZ is available in three different widths and features a flexible front loading system that allows both manual loading and integration into a production line. Screwdriving or insertion spindles can be installed as 2- or 3-axis systems. The SMZ is equipped with a process-reliable positioning system.
Ergonomics and extensibility
Maintenance as well as loading and operating have been optimized under ergonomic aspects. Almost all tasks can be carried out from the front. Several assembly cells can be directly linked with each other. Visualization of all processes via a touch screen; all common interfaces are integrated. In the Ergo SMZ version, the assembly cell can be supplied with motorized height adjustment. This provides the operators different heights for standing or sitting workstations.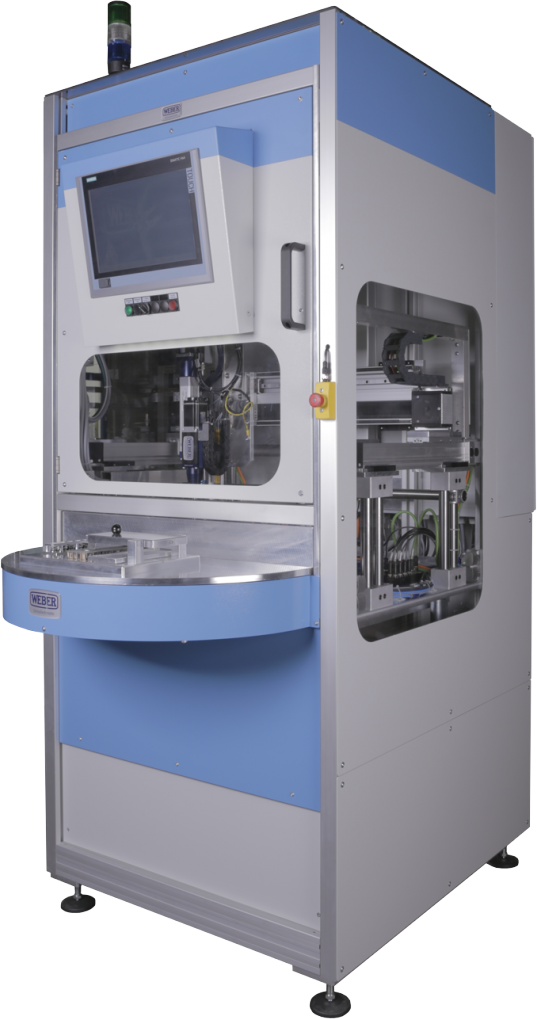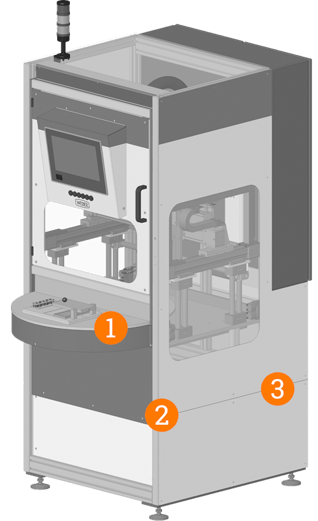 •

Model version for different workpiece widths
•

Easy integration into existing systems
•

Cost-saving and energy-efficient
•

Absolute process reliability
•

Version with height-adjustable working plane (Ergo-SMZ)